To view full-size Instagram photos, log into Instagram in a browser, visit the user's profile, and open the photo that you want to see full-sized. In the address bar, append media/?size=l to the end of the URL. Hit Enter to see the picture in full size.
Did you know that the pictures uploaded to the Instagram feed are not shown in the original size? Instagram shows them in a different resolution and it is clearly stated in the Instagram Help Center documentation. The same thing happens to an Instagram profile photo.
That's why the images you see in your news feed or on your or someone else's profile are resized.
In most cases, users upload high-resolution images to Instagram so Instagram downsizes them. If you want to bypass this limitation, read our post about how to view full-size Instagram photos and Instagram profile pictures. Here, we will discuss a "hack" you won't find in the Instagram Help Center.
View Full-Size Instagram Post Photos (Video)
Now, you can save the full-sized image by right-clicking and selecting Save Image As…
Please note that this works only for the first picture in the post. If an Instagram post has more than one image, you won't be able to see any other images in full resolution except the first one.
You can also watch our video to see the steps in action:
View Medium Size And Thumbnail Versions Of Instagram Image
Apart from this, you can also view the medium-sized and thumbnail versions of the photo as well.
In order to view the medium or thumbnail version of the Instagram photo, use these additions at the end of the URL:
media/?size=m
media/?size=t
Here m stands for Medium and t stands for Thumbnail.
View Instagram Full-Size Photos With Glassagram
Meanwhile, I found another way to do it with a solution called Glassagram.
Glassagram is primarily known as an anonymous Instagram story viewer. However, you can also use it as a dedicated Instagram monitoring app, as it will allow you to see Instagram stories and download them. You can also use it to view Instagram photos or videos and download them too.
I think one of the best things about Glassagram is that you don't need to link your own account. Simply paste the username of the account you want to monitor, then let Glassagram work its magic.
Glassagram has a free version, but if you want access to its full feature set, you have to get a Premium account. It costs $59.99 for a monthly plan or $14.99 per month if you get a 12-month plan. Read our Glassagram review to learn about all of its features to see if it's for you.
Here's how to use Glassagram to view full-size photos on Instagram.
Log into your Glassagram account on your Android device.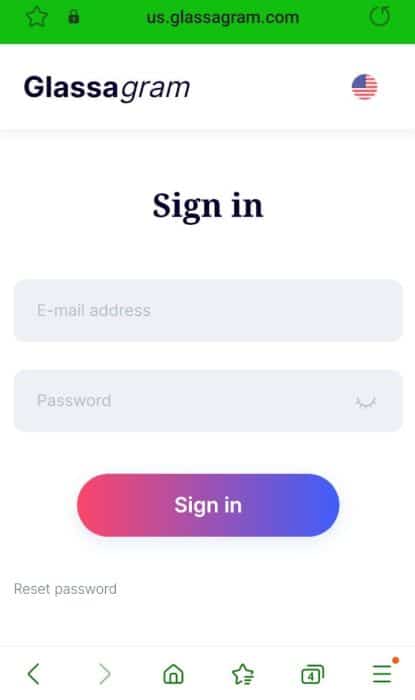 After you've logged in, you'll see your dashboard, which shows you an overview of the attached Instagram account. Tap the three horizontal lines in the top left corner of the screen.
In the popup menu, tap Content to view the images on the Instagram account.
Now, you'll be able to view the photos posted to the account. Tap the one that you want to view in full.
You'll be able to view the photo as well as the caption. Long press on the image and tap View Image from the popup menu.
Now you can view the Instagram image in full.
Visit the Glassagram website to view full-size Instagram photos!
FAQs
What size is a full picture on Instagram?
There are three sizes for a full picture on Instagram. The Portrait sized photos are 1080 x 1350 pixels, the Square sized photos are 1080 x 1080 pixels, and the Landscape photos are 1080 x 608 pixels. However, an Instagram photo is often Portrait or Square than Landscape.
Wrap Up
You have learned two ways how to view and download Instagram pictures in full size, which is the size in which they were uploaded to the platform.
You can use a "hack" I found or a special app Glassagram. The first method is absolutely free and the second one gives you more possibilities.
Share it with your friends and help them to view original-size photos too. If you face any issues, drop a line in the comments below!