Battle Royale games like PUBG have gained so much popularity in the recent few years.
Basically, the player is dropped on an island with other competitors and has to survive through killing, hiding and other combat strategies. The last man standing will be the winner.
Why PUBG Alternatives?
When it comes to Battle Royale games, PUBG is definitely at the top of the mountain. I didn't understand why social media is just flooded with PUBG posts and memes. So one day I decided to try it and like everybody else, I got hooked. I loved its realistic style combat.
But after playing it for so long, I started getting bored of it eventually. Even my new gadgets I reviewed here and here did not help to bring more excitement to it.
There was something missing. I felt like the game lacks a certain amount of pace and madness. So I tried a few different games and was blown away by them.
If you feel the same way then this article is for you. Here are the best PlayerUnknown's Battleground alternatives which you should try.
We covered the alternatives for all the platforms from PC/Mac to Android & iOS devices.
Best Games Like PUBG For PC And Mac
Fortnite
Some debates are never going to end. Be it Messi vs Ronaldo or PUBG vs Fortnite. Fortnite stands at the top of this list because of obvious reasons.
Fortnite is based upon the crazy, chaotic and colorful style of action-packed game. It is a competitive multiplayer battle royale game which although follows the same genre as PUBG but still is completely different. Remember dull, muddy landscape of PUBG? That is not the case here. The game offers wide colors range and is more vibrant.
There is a lot of difference between these two games that is why they both have a different set of audience. Instead of an aircraft, the player jumps from a flying party bus. Learning or mastering this game is quite difficult because of its fast pace and overwhelming graphics.
Fortnite is not only a shooter game but also a building game. It lets you build stuff like buildings and other objects with the help of boxes which any player can spawn anytime. The user can use this feature according to their convenience. They can build fort-like structures, or reach or climb down from a certain point or just use them as shield and obstacles in a combat.
Available on Xbox One, PS4, iOS, and PC. It will soon be available for Android too.
H1Z1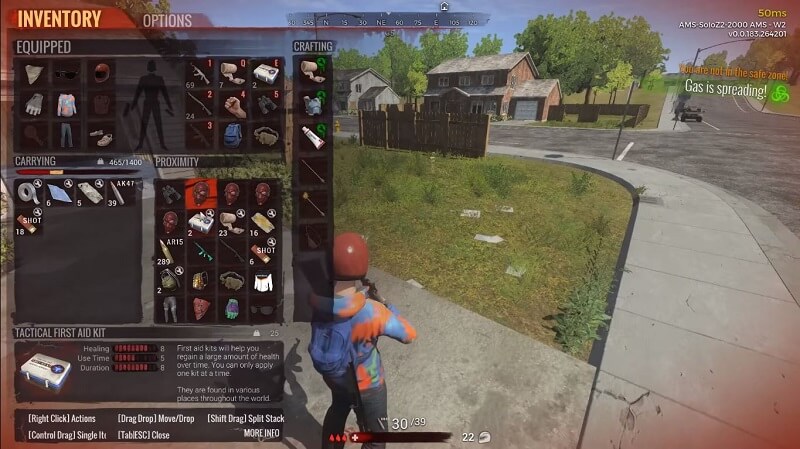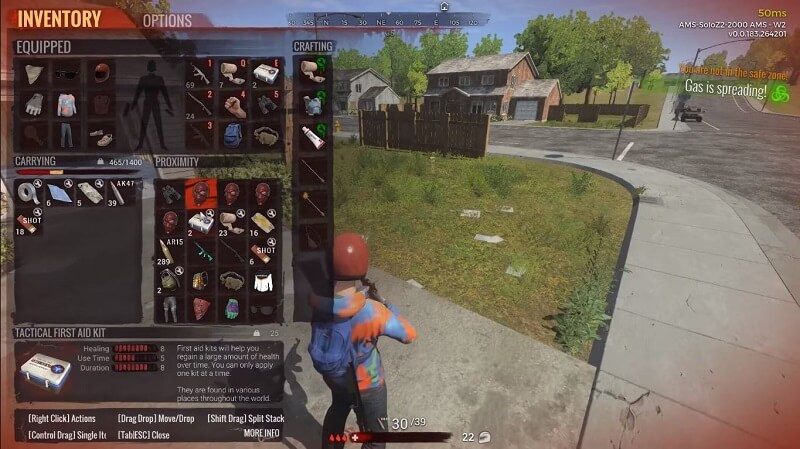 This is one of the best PUBG alternatives with a different flavor. H1Z1 was in the market way before than PUBG and Fortnite. This game has slowly built its audience and reputation, unlike the other 2 popular games which gained success overnight. It is fast-paced compared to PUBG.
This is a simple, straightforward battle with so much chaos. I like this kind of destruction games. Basically, it is divided into three phases.
The first phase is looting in which player collects weapons and builds inventory after landing. The second phase is all about getting inside the main circle and kill other stranglers on the way. Only 15 players make it to the third phase. In this phase, final combat takes place inside two circles and crates are dropped containing massive weaponry.
But the main highlight of this game has got to be Auto Royale mode. This is the most innovative battle royale I have ever played. This mode lets a team of 4 players drive a car and destroy opponents car using weapons. Just like it was used to be in Twisted Metal.
Available on PC and PS4.
Islands Of Nyne
Islands of Nyne is a First Person Shooting(FPS) game and is another PUBG alternative for PC.
Not only any FPS game but also the first FPS battle royale game. This game only allows a maximum of 50 players at a time to join a server.
Death circle encloses depending upon how many players are alive which makes it fastest of all battle royale games. This kind of pace makes it unique and fun. The thrilling pace is a definitely strong suite of this game. It does not allow you to rest at all, not even in the initial phase.
What sets it apart from other competitors is that it focuses on skills rather than looting. So better skilled player always have an upper hand. The game also follows the recoil pattern just like counter strike which is very hard to master but once done, you will be at the top of the game.
Players are limited in terms of inventory. Only 3 healing pieces of equipment are allowed in the inventory. So they must focus on combat strategy.
Available on PC
Also Read: 7 Best Archery Games For Android To Try Right Now
Realm Royale
This game is based on a fantasy theme. It is even more animated than Fortnite.
Player has to start the game by selecting a character which is not available in other games. Five characters available are Warrior, Engineer, Assassin, Mage and Hunter. You all can choose different categories if you are playing in a team but for solo, I would recommend choosing warrior because it provides way better weaponry and healing slots than others.
Some of the strengths of these characters are:
The engineer can spawn a shield which will be helpful against hostile attacks.
The mage can release fireball attacks.
Hunter can plant mine bombs and also good in roll dodging from opponent attacks.
Assassin can ghost walk means he can become invisible to the enemies.
The game provides you with a horse instead of cars and sprinting which sets it apart from other games. But it takes 2 seconds to summon a horse so watch out!
This game focuses on looting rather than combat strategy which is completely opposite of Island of nyne. Even a pro player can be killed by a newbie which is a bit frustrating. And to make it funny, the player literally becomes a chicken instead of dying (real chicken dinner literally). You will be revived automatically after 30  seconds if you didn't die as a chicken.
Available on PS4, Xbox One, Windows.
Rust
This game completely sets a different tone from other games. It is a survival and crafting battle royale game.
The game starts with you waking up completely naked and you are provided only with a rock and a fire torch. You have to survive from other 399 hostile players who are also on the same server. The combat style is completely different as compared to other games. It is slow and not so thrilling but it is still not a letdown.
You are basically searching for food, water, shelter and equipment in the jungle and other areas when you are not involved in combat. All the equipment collected are for some kind of research.
And if you die in any combat, some of the progress will be lost which is a little bit harsh. Also, search for a radioactive suit before going into any radioactive zone otherwise you will be dead within seconds.
This game is perfect for those who only want to be invested in a single game.
Available on PC
Cuisine Royale
This game offers the most interesting backstory. Basically, the game was launched in the form of early access on April fool as a joke. And now anytime soon, it is most likely to be converted into the paid app on Steam.
Everything is ridiculous about this game. Even it's tagline says "All out kitchen warfare". But it still has something appealing about it. Weaponry you will find will be vintage from the early call of duty games like Kar 98.
The player will be wearing kitchen utensils as an armor. Finding a box of glasses will help in improving accuracy. There are vehicles available but players are capable of sprinting much faster than them. I know it sounds all silly but still fun at the same time.
It is early in development and needs a lot of fixes and improvements but it has got me more excited than the other games.
Available on PC
The Darwin Project
This is one of the latest battle royale games and is doing pretty good right now.
The Darwin project is more of an arcade and intimate combat style rather than battle royale. Combats are much more thrilling and engaging as compared to all the other games. Only 10 players are allowed at maximum to join a server.
Coming to gameplay, the player has to use bows, axe, and spells as weapons. No guns or cars whatsoever. The game is set upon cold winters theme. You will be walking on snow and can even die because of cold temperature. Cut some woods in order to survive.
Starting of the game is slow but after some time it gets really interesting especially later in the game. There is also an 11th player which can help you by giving you an insane jump height or other awesome powers. On the other hand, he or she can even drop a nuke on you. This game keeps you on the edge.
Available on Xbox and PC.
Best PUBG Mobile Alternatives For Android And iOS
Knives Out
In this game, the player jumps out of helicopters which is accompanied by two more helicopters. I felt like all players being dropped off to complete a mission in that area rather than killing each other. Unlike other games, the player jumps wearing a wingsuit which looks so cool. The player can not dive faster, therefore, helping in landing at a better spot with pinpoint accuracy.
You have to out-survive the other 99 players. This game offers more customizable HUD which you can change in the settings. This allows you to customize your walking, sprinting and shooting controls effectively for achieving better results.
Graphics are like PUBG but also feels different at the same time. Although it lacks a realistic army style, still it is pretty good. All in all, it's one of the best PUBG alternatives for Android and iOS. Developers just need to fix latency issues in the upcoming update.
Rules Of Survival
The player jumps out of a fancy airplane wearing a normal parachute. The game consists of two maps:
Ghillie Island which allows a maximum of 120 players at a time
Fearless Fiord which can hold a maximum of 300 players because just 100 maniacs running around was not enough for some gamers
It is a difficult game for a newbie from the get-go. Maps or battlefield are very large as compared to other games which can sometimes make it frustrating to find a person to shoot. You will be just wandering around in the initial stage of the game.
The theme of the game is the same as PUBG but graphics are more towards the animated side. You can switch between fps and third person perspective.
This game is not only about how to kill, its also about how to survive. Sometimes you might have to hide to stay alive which may sound boring but it isn't. The game manages to maintain its intensity throughout the round. It definitely needs some major improvements regarding awkward controls, especially on a small screen.
Also Read: 7 Best Zombie Games For Android And iOS
Free Fire
Another game which follows the same ritual of battle royale game. I'm not going to bore you with this one. So what's new in this game.
You jump out on a skateboard with 29 players making a total of 30 players max. Looting and weapons are scattered all over the maps. Yow will hardly get any time to breathe during this game. Bullets will be coming from everywhere. It becomes interesting from the initial stages of the game.
It is a fast-paced game where you might even die within the first few seconds only which makes it more challenging and fun. Controls are simple and easy to use.
This game is really good in terms of Graphics. It felt real as it feels in PUBG.
The PUGB Alternative I Liked The Best
Fortnite is definitely my pick among these best games like PUBG. It is as good as PUBG and even surpasses it due to its chaotic speed and Building feature.
What is your favorite battle royale game apart from PUBG? Mention it in the comments section.