The article presented here on "most expensive laptops in the world" has covered the specifications of notebooks and unveiled the reason behind these laptops being so expensive.
Top 13 Most Expensive Laptops in the World
13) MSI WT73VR Workstation
$4999
With Intel Xeon E3 processor 3GHZ, 64GB DDR4 RAM, 16GB NVIDIA Graphics and 1TB HDD, this is one of the expensive laptop in the world. It is featured as one of the first VR ready workstations. It also has 17.3" 4K 60Hz IPS display and 4.1 Dyna audio speakers.
The company claims that it has all the power you need in a laptop including all the tools that we have on a desktop. This is a beast and can work up with everything you need it to. Whether it's your work on CAD or heavy gaming like Fortnite Battle Royale, it will play anything smoothly.
The laptop is really heavy and thick but it serves the purpose it is made for. It might not be as costly as others but it surely has its place in the list.
12) Alienware 18
$ 5,400
Alienware 18 acquired 12th position as the most expensive laptop in the world. Alienware 18 is a laptop which you will definitely love. It will not only impress you with its looks but also by its stunning configuration. The processor is outstanding with ample of RAM, Intel Core i7 Quad-Core Processor, and 32GB RAM. Alienware will definitely not disappoint you on Graphics, it is packed with dual NVIDIA GTX 780M graphics card. And surely you will enjoy gaming in 18.4-inch widescreen.
ALSO READ: World's Largest Capacity FlashDrive
11) Rock Xtreme SL8
$5,500
Rock Xtreme SL8 is among the most expensive laptops because you will be amazed when you will get to know about Rock Xtreme SL8 configuration. Being the most expensive laptop in the gaming arena, it will give you the best performance. The notebook is packed with 2.83GHz Intel Core 2 Quad Q9300 processor and 8GB of RAM. It has a 17-inch widescreen and comes with dual NVIDIA 9800M GTX 1GB dedicated SLi Graphics.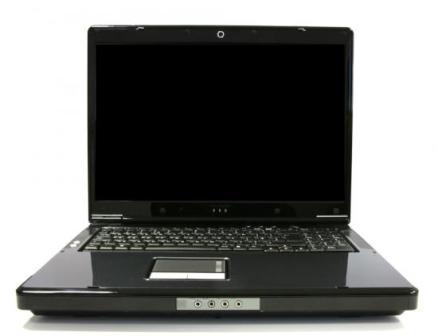 10) Stealth MacBook Pro
$ 6,000
The Stealth MacBook Pro may not impress you with its price as it is one the most expensive laptop, but surely it will impress you with its looks. Leaving the metallic silver aluminum body behind, Apple comes up with the soft matte black in Stealth MacBook Pro. The Stealth MacBook Pro has a 15-inch widescreen with matte display. It has 3.06GHz processor with 8GB of DDR3 RAM and 256GB SSD. The Stealth MacBook Pro has an amazing cooling system. A special slim cooling pad comes with it that can be mounted at the bottom of the MacBook Pro, that improves air circulation and provides an ultimate bottom surface cooling.
9) ASUS ROG G703GI-XS74
$6,389
This is a gaming beast running on Windows10 Pro and an impressive 64GB DDR4 SDRAM with 6 processors. ASUS ROD has an 8th Gen Coffee Lake i7 Intel core 2.2 GHZ processor with 6TB hybrid drive and NVIDIA GeForce GTX 1080 8GB card for graphics.
It has everything a gaming laptop should have. This laptop is customized and modified by highly skilled technicians of ASUS and they make sure that the users get the best gaming experience ever.
8) Origin EON18
$6,500
Another most expensive laptop is from Origin. This notebook won't make you worried on the performance side. EON 18 comes with a quite bigger screen if you compare it with other notebooks, it has 18.4-inch widescreen. It is packed with 2.53-GHz Intel Core Extreme QX9300 processor with DDR3 RAM of 8GB. For best performance Origin is providing two internal SSD each of 160GB. This notebook won't disappoint you on the graphics side also, it comes with dual NVIDIA GeForce GTX 280M GPU each of 1GB memory.
7) Falcon Northwest Fragbook DRX
$ 6,500
Falcon Northwest is calling its Fragbook DRX as a gaming laptop. You will automatically start loving this laptop when you will get to know about its outstanding specifications. It comes with a 3.33-GHz 4th Generation Intel Core i7 975 Quad Core processor. The Fragbook DRX is also known for its amazing graphics which is supported by NVIDIA GeForce 280M GTX Graphics with a whooping 32GB DDR3 RAM. 17-inch widescreen with a matte finish. Its storage device capacity is divided into four internal Drives (dual mSATA and dual SSD Storage).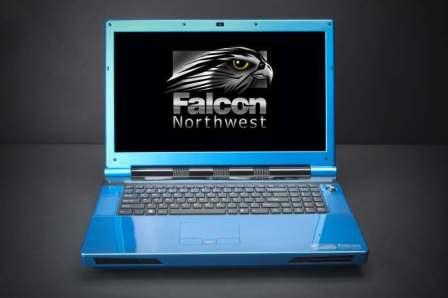 6) Voodoo Envy H171
$ 8,500
Voodoo Laptops are basically designed for gamers, engineers or designers, who need high configuration system to carry out their task. The Envy series are high-performance laptops. Intel Core 2 Extreme X6800 processor and a Dual NVIDIA GeForce 7950 GPU are embedded into it. It has three Hard Disk Drive, each of 200GB means a total of 600GB HDD. It comes with full HD 17.3-inch screen. Even you can get the choice of paint you want on the laptop and also the tattoo finishes on it.
5) Acer Aspire S3-391-9445
$10,395
With Windows 7 Professional 64-bit version, an Intel Core i7-3517U processor, this is a really smooth laptop. It also features 4GB DDR3 RAM, 256GB solid-state drive storage and a 13.3″ HD Widescreen LED-backlit display. For graphics, it has Intel HD Graphics 4000 including express stereo speakers for sound. It has a 3-cell battery and the company claims that it gives standby up to 80 days.
The specifications may be not that good compared to other laptops but it is surely a costly laptop with that price tag.
4) Ego's Bentley Laptop
$ 20,000
The Ego Bentley laptop secured the fourth position in the most expensive laptops in the world. The Ego laptop is manufactured in partnership with the luxury automaker Bentley. It's a notebook with a sleek exterior. This priceless laptop exterior is made of Bentley finest interior leather. It is packed with an AMD TurionTM processor with 2GB RAM. 160GB Hard Drive with decent 12.1-inch widescreen. A cool handle is provided to make it look like a fancy handbag. This laptop is available in 10 different colors.
READ ALSO: World's most expensive Smartphones
3) Tulips E-Go Diamond Laptop
$ 3,55,000
Why Tulips E-Go Diamond laptop is among the most expensive laptops?. As you can judge by its name, the laptop is made of brilliant cut diamonds with solid palladium white gold. Apart from precious stones being used, the laptop is made in such a way that it looks like a fashion accessory (a handbag) rather than a notebook as you can see in the picture. This handbag shaped laptop has interchangeable covers which are available in a variety of designs. The E-Go Diamond laptop has AMD Turion 64 bit processor with 1GB RAM and 80GB Hard Drive.
2) MacBook Air Supreme
$5,00,000
The MacBook Air is transformed to MacBook Air Supreme by a famous designer, Stuart Hughes. The Apple logo on the MacBook Air Supreme is embedded with 53 Diamonds weighing 25.5 carats. The MacBook Air Supreme is transformed into three editions, MacBook Air Supreme ICE (2,10,000), FIRE($3,35,798) and MacBook Air Supreme Platinum ($5,00,000) edition. The ICE Edition body is coated with polished pure platinum. In FIRE Edition the aluminum body is replaced with polished pure gold. And in PLATINUM Edition the body is replaced with pure solid platinum.
ALSO READ: Most Stylish Smartphones
1) Luvaglio Laptop
$ 1,000,000
And here is the most expensive laptop in the world, Luvaglio laptop. The first question that might be coming into your mind is that "Why Luvaglio laptop is so expensive"?. The truth behind the million dollar laptop is that it's the world's first handcrafted laptop and it is made of precious stones like diamonds that is why it is the costliest laptop in the world. The anti-reflective 17'' widescreen LED lit, 128 GB of SSD and a Blue Ray Drive slot are the major specs of the world's most expensive laptop. The Luvaglio laptop has a screen cleaning device integrated into it. The best part is that you can choose the precious stone you want to have on the laptop.